Agenda

TAL Kindness Day 2023
11:00 AM

Keynote

Welcome Keynote From Touch-A-Life

Speaker: Tej Gundavelli, Founder & CEO, Touch-A-Life Foundation

Room A

11:20 AM

Keynote

Building Equitable Communities

Speaker: Glenn Vander Zee, Superintendent, East Side Union High School District

Room A

11:40 AM

Keynote

Nurturing The Building Blocks Of Corporate Giving

Speaker: Samantha Wellington, Executive Vice President, Business Affairs, Chief Legal Officer and Secretary, TriNet

Room A

12:00 PM

Panel Discussion

Multiplying The Impact With CSR And Non-profit Partnerships

Moderator: Bill Shireman, President & Founder, Future 500

Speaker: Sundar Kamath, Senior VP, CTO, Sanmina

Speaker: Sylvia Abboud, Executive Director, Heart of the Valley, SERVICES FOR SENIORS

Speaker: Anantha Ganga, Chief Information Officer, Coherent Corp

Room A

12:30 PM

Panel Discussion

Philanthropy And Fundraising In The Digital Era

Moderator: Piyush Malik, Chief Digital & Transformation Officer, Veridic Solutions

Speaker: Tej Gundavelli, Founder & CEO, Touch-A-Life Foundation

Speaker: Dr. Orna Kretchmer, President/CEO, Young STEAMers

Speaker: Somnath Chatterjee, Co-Founder, Crack the Wellness Code (CWC)

Room A

01:00 PM

Room A

02:00 PM

Keynote

Success Factors Of FFE

Speaker: Minoo Gupta, President, Foundation For Excellence(FFE)

Room A

02:20 PM

Keynote

My Journey As A Social And Cultural Entrepreneur, A Kidney Donor And Future Vision For Political Empowerment

Speaker: Dr. Romesh Japra, Cardiologist & Founder, Festival of Globe

Room A

02:40 PM

Keynote

Keynote - Corporate CSR

Speaker: Wendy Shew, Miss Nepal Global Citizen 2021, Founder, Building Education

Room A

03:00 PM

Panel Discussion

Promoting Health And Wellbeing Equity: A Collective Effort for All

Moderator: Kishore Gadiraju, CEO, TALHospitals

Speaker: Kanwaljeet S. Anand, Professor, Stanford University School of Medicine

Speaker: Shoba Rao, TEDx Speaker

Speaker: Sachin Deshmukh, Founder, Yoga Nature - Integrated Wellness

Room A

03:30 PM

Heartfulness - Experience the magic of connecting within

Learn how to connect with the light and love in your heart, and be inspired and guided from within through the simple and subtle practice of Heartfulness meditation.

Room A

04:00 PM

Networking

Coffee, Tea & Entertainment

Room A

04:30 PM

Keynote

AI For Social Good

Speaker: Meena Vishnampet, Head of Gen AI Solutions GTM, Google

Room A

05:00 PM

Panel Discussion

Fostering Youth Social Entrepreneurship And Volunteering For A Better World

Moderator: Vijji Suryadevara, Entrepreneur & Tech Leader

Speaker: Aditi Bagepalli, Deloitte Consulting

Speaker: Piyush Gupta, Partner, Suvan Ventures

Speaker: Vandana Kadam, Mathematics Department Chair, North South Foundation

Speaker: Srini Madala, Founder & CEO, SoftSol

Room A

05:30 PM

Panel Discussion

Hunger And Homelessness - How Schools, CSR, Non-profits And Community Can Join Hands To Help

Moderator: Aparna Kadari, Director Information Security, Fannie Mae

Speaker: Jennifer Dow-Rowell, Executive Director, SAVE

Speaker: Maryam Adalat, Director of Student Services, East Side Union High School District

Speaker: Nathan Ganeshan, Founder, Community Seva

Room A

06:00 PM

Awards Ceremony

TALHero Awards Ceremony

Room A

06:30 PM

Networking Break

Dinner & Entertainment

Room A
Theme
AI For Social Good
Bring to this pitchfest ideas of how to apply AI to help the uderserved & disadvantaged communities. Areas of applications can include, healthtech, climatetech, fintech, assistedtech, foodtech, agritech, and any sustainable tech ideas leveraging AI for social good.
Key Highlights
It is a Social Innovation PitchFest. It's a Shark-tank style PitchFest for presenting startup and innovative ideas that can help the underserved and disadvantaged communities. Ideas can range from healthtech, fintech, climate tech, gender tech, agritech, food tech and create prosperity, reduce inequality for people and planet.
We provide mentors and tools such as business model canvas, pitch deck to shape your ideas and your startup pitch.
Create an account on TALTransformers Application and submit your ideas to be considered.
Access comprehensive training modules to enhance student's understanding of social impact initiatives.
Your pitch will be in person at the event.
Networking and Collaboration: Connect with like-minded peers and build meaningful collaborations for your social innovation projects.
Important Dates:
Date of Final PitchFest: November 18, 2023
Time: 11:00 AM PST
Venue: 585 Mowry Ave, Fremont, CA 94536
*This Agenda is subject to change
Register Now

TAL Kindness Day 2023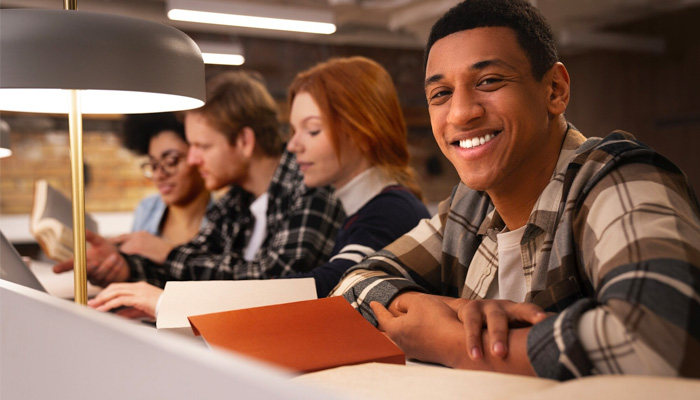 Don't miss the opportunity to be a part of something truly special! Register now for TAL Kindness Day 2023 and join us in spreading love, compassion, and goodwill. This annual event is a celebration of the power of kindness, where people from all walks of life come together to make the world a better place. By registering, you'll become a vital participant in a day dedicated to acts of kindness, both big and small, that have the potential to brighten lives and bring communities closer. Let's make a positive impact together – register today and let kindness lead the way!