Network

Inspire

Celebrate
TAL World Kindness Day is a one day gathering to promote kindness.
We have a variety of panels, performances, and special guests lined up to discuss causes impacting our communities!
Register the whole family for free today!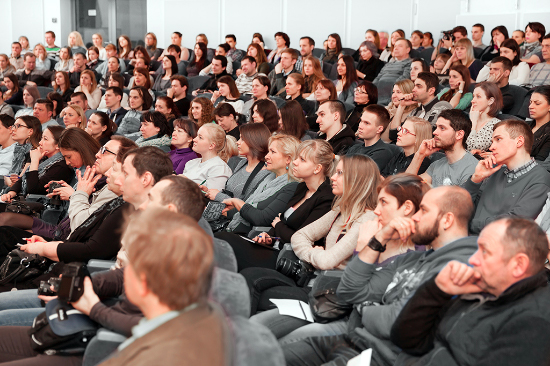 Get Registered right now!
Get inspired, informed, and entertained by our variety of panels, performances, and special guests! Register the whole family for free today!
Participate

in the Event

TAL World Kindness Day is an occasion to celebrate and empower the greatest trait of human civilization Kindness! At times when everything seems to be in chaos and despair is the constant companion, TAL World Kindness Day wishes to be the hope for a kinder world and a better future.

Resonating the vision of Touch-A-Life, this World Kindness day wishes to get all the minds together to create a positive impact.

Celebrating the achievements so far, discussing social causes, and inspiring a solution is what we planned for this Day.

Be a part of this Kindness Revolution.
Spotlight

on 2022 World Kindness Day
2,000

+




Global Participants

100

+




World Class Leaders

30




Panel Members on SDG's

8




Hours of Keynotes
Speakers

World Kindness Day 2022

TAL World Kindness Day features an all-star lineup of Speakers, Panelists, and Performers for Networking, Inspiration & Celebration
Dr. T.V. Nagendra Prasad
Consulate General of India
San Francisco

Christopher Salem
Executive Coach
CRS Group Holdings LLC

Monique Davis
President & CEO
Habitat for Humanity of Orange County

Ted Lempert
President
Children Now

Mark Waxman
Chief Marketing Officer
CBIZ

Abby Ross
Chief Executive Officer
Network for Good

Sarah Carroll
Founder
Grow Global

Fred M. Tovar, M.Ed.
City Council Member
City of Gilroy

Barry Rudolph
Independent Director
TALLeaders Circle CEO

Chike Nwoffiah
Creative Ambassador, City of San José
Founding Director, Silicon Valley African Film Festival (SVAFF)

Ranak Trivedi
Assistant Professor of Psychiatry and Behavioral Sciences
Stanford University

Rafiq Dossani
Senior Economist
RAND Corporation

Venktesh Shukla
President, Member of the Board & Trustee
Foundation For Excellence

Tej Gundavelli
Founder & CEO
Touch-A-Life Foundation

Sai Gundavelli
Founder & CEO
Solix Technologies, Inc.

Veena Gundavelli
Founder & CEO
Emagia Corporation

Milli Seth
Co-Founder & President
Saloni Heart Foundation

Himanshu Seth
Co-Founder & Treasurer
Saloni Heart Foundation

Roopa Sunku
Sr.Director, HCM Fusion Development
Oracle

Rani Mani
Digital Media Customer Comms Lead
Adobe

Kavita Verma
Global - Strategic Alliances
Solix Technologies, Inc.

Dr. Nilima Sabharwal
Founder & CEO
Home of Hope

Reena Gupta
Founder & CEO
Mom Relaunch

Rajiv Mehta
Founder & CEO
Atlas of Care

Valerie Navarrete
Director of Education
RealOptions Obria Medical Clinics

Ingemar Davidson
Founder
Kidney Academy

Tanvi Kothari
Professor
San Jose State University

Yulin Lee
Money Empowerment Coach, Author, Speaker
Project M: Mind & Money

Ashish Mathur
Co-Founder & Executive Director
South Asian Heart Center

Zeenat Lakdawala
Founder
SoulSearch

Prasad Kaipa
CEO, Coach, Advisor, Speaker & Facilitator
Kaipa Group

Alakh Verma
CEO, Centriqe AI

Kathleen King
CEO, Healthier Kids Foundation

Vijji Suryadevara
Entrepreneur & Tech Leader, Tonomus

Manuel Serapio
Associate Professor, University of Colorado Denver

Anu Basu
Director Silicon Valley Center for Entrepreneurship, San Jose State University

Mohit Kumar Tornala
Technical Lead, Fiserv

Roger Royse
Partner, Haynes Boone

Kiran Prabha
Founder & Editor
Web Magazine KOUMUDI

Somnath Chatterjee
Co-Founder & Ecosystem Lead & Board Invitee
Crack the Wellness Code

Jorden Woods
Founding Partner
StarChain Ventures

Sanjana Chekuri
CoFounder
Happy2Thrive

Esha Kode
CoFounder
Happy2Thrive

Srini Madala
Founder and CEO
AquilaSystems.AI

Daphne Royse
Real Estate Expert, Radio Host

Lakshmi Katyayani Dhulipala
Engineering Architect
Facebook

Swetha Polamreddy
Senior Product Marketing Manager
Katana Graph

Suja Viswesan
Co-President
Pratham USA SF BayArea Chapter

Radhika Iyengar
Founding Partner
StarChain Ventures

Mari-Lyn Harris
Chief Kindness Officer
Heart@Work LLC

Tasha Keirns, R.N.
Director of Nursing
RealOptions Obria Medical Clinics

Uday Mehta
Founding Director
Siddh Divyang Foundation

Kalpana Aroda
Principal Program Manager
Oracle Analytics Cloud (OAC)

Ignacio (Nacho) Moya
Moya Art Gallery And Studio

Rahul Bhuman
VP & Head of Emerging Business
Tech Mahindra

Susmitha Aiswarya
TALScouts Evangelist

Anusha Kondiparti
Silicon Valley Young Democrats
Membership Director

Sivakumar Arumugam
Engineering Leader
Amazon Web Services

Amar Singh Rathor
Director US Technology Investment Banking
Scotiabank

Mateen Syed
Strategy and Business Partnerships Leader

Dr. Gauri Naik Gholap
Co-founder and CEO
Optra Health

Laura C. Wells
Founder & CEO
AwakeTeams

Abrar Rahim
Partner
Deccan Capital

Nitin Salunke
President & CEO
Supira Medical

Gopinath Kokkonda
CEO
Alignity Consulting

AGK Karunakaran
President & CEO
MulticoreWare

Aakash Prasad
Founder and CEO
Design Everest

Leela Kunhiraman
Health Education Coordinator
El Camino Hospital

Satyapal Guduru
Board Member
Vandemataram Foundation

Tara Sreekrishnan
Governing Board Member
Santa Clara County Board of Education
Agenda

World Kindness Day 2022

TAL World Kindness Day is a one-day conference to celebrate World Kindness Day on November 19. The Conference focus: Inform, Inspire and Entertain guests while promoting the power of kindness and giving a platform to discuss causes impacting our communities.
09:00 AM

Keynote

Role of Business Leaders In Accelerating Social Impact

Barry Rudolph, Independent Director, FalconStor Software

Great America Ballroom

09:20 AM

Keynote

Empowering Youth To Make Sustainable Social Impact

Veena Gundavelli, Founder & CEO, Emagia Corporation

Great America Ballroom

09:40 AM

Keynote

Creating A More Supportive World For Kids

Ted Lempert, President, Children Now

Great America Ballroom

10:00 AM

Keynote

A World Of Kindness Starts With You

Christopher Salem, Executive Coach, CRS Group Holdings LLC

Great America Ballroom

10:40 AM

Keynote

Amplifying Digital Opportunity For An Equitable World

Sarah Carroll, Founder, Grow Global

Great America Ballroom

11:00 AM

Keynote

Healing Our World Through The Arts

Chike Nwoffiah, Creative Ambassador, City of San José, Founding Director, SVAFF

Great America Ballroom

11:20 AM

Keynote

Your Magic Moment: The Secret To Wellness

Mark Waxman, Chief Marketing Officer, CBIZ

Great America Ballroom

11:40 AM

Keynote

The Importance Of Preserving The Dignity Of Those You Are Serving

Rani Mani, Digital Media Customer Comms Lead, Adobe

Great America Ballroom

12:00 PM

Keynote

Kindness - Showing The Lights To The Visually Impaired Girls

Alakh Verma, CEO, Centriqe AI

Kavita Verma, Global - Strategic Alliances, Solix Technologies, Inc.

Great America Ballroom

12:20 PM

Keynote

Towards A Society That Rewards Kindness And Caring

Ranak Trivedi, Assistant Professor of Psychiatry and Behavioral Sciences, Stanford University

Great America Ballroom

12:40 PM

Keynote

Impact Of Compassion

Dr. Nilima Sabharwal, Founder & CEO, Home of Hope

Great America Ballroom

01:20 PM

Keynote

A Journey From Personal Suffering To Social Responsibility

Milli Seth, Co-Founder & President, Saloni Heart Foundation

Great America Ballroom

01:40 PM

Keynote

Don't Talk About It, Be About "IT"

Fred M. Tovar, M.Ed., City Council Member, City of Gilroy

Great America Ballroom

02:00 PM

Keynote

Seeing Care And Kindness In Everyday Life

Rajiv Mehta, Founder & CEO, Atlas of Care

Great America Ballroom

02:20 PM

Keynote

Career Training - Key To Ending Poverty

Roopa Sunku, Sr.Director, HCM Fusion Development, Oracle

Great America Ballroom

02:40 PM

Keynote

Magical Power Of Biographies

Kiran Prabha, Founder & Editor, Web Magazine KOUMUDI

Great America Ballroom

03:00 PM

Keynote

Lessons From The Community: Stopping Diabetes And Halting Heart Attacks!

Ashish Mathur, Co-Founder & Executive Director, South Asian Heart Center

Great America Ballroom

03:20 PM

Keynote

Be Kind to Your Kidneys

Ingemar Davidson, Founder, Kidney Academy

Great America Ballroom

03:40 PM

Keynote

Preventive Care Makes Life Fair

Kathleen King, CEO, Healthier Kids Foundation

Great America Ballroom

04:00 PM

Keynote

Powering Community Wellness Movement

Somnath Chatterjee, Co-Founder & Ecosystem Lead & Board Invitee, Crack the Wellness Code

Great America Ballroom

04:20 PM

Keynote

Aligning Philanthropy To Enhance Family Time And Relationships

Srini Madala, Founder & CEO, AquilaSystems.AI

Great America Ballroom

04:40 PM

Keynote

TALRadioTM - The Kindness Wave

Sai Gundavelli, Founder & CEO, Solix Technologies, Inc.

Great America Ballroom

05:00 PM

Keynote

The World Food Situation And ESG On AG

Roger Royse, Partner, Haynes Boone

Great America Ballroom

05:20 PM

Keynote

Multiplying Social Impact Through Circle Of Giving

Venktesh Shukla, President, Member of the Board & Trustee, Foundation For Excellence

Great America Ballroom

05:40 PM

Keynote

Educating The Underprivileged At All Levels

AGK Karunakaran, President & CEO, MulticoreWare

Great America Ballroom

07:00 PM - 09:00 PM

TAL VIP Dinner Banquet - By Invitation

With successful entrepreneurs and leaders

Great America Ballroom
11:00 AM

Panel Discussion

Lifting People Out Of Poverty - Education And Homelessness

Moderator:Anusha Kondiparti, Silicon Valley Young Democrats, Membership Director

Speaker:Sivakumar Arumugam, Engineering Leader, Amazon Web Services

Speaker:Anu Basu, Director Silicon Valley Center for Entrepreneurship, San Jose State University

Speaker:Suja Viswesan, Co-President, Pratham USA SF BayArea Chapter

Speaker:Daphne Royse, Real Estate Expert, Radio Host

Speaker:Tara Sreekrishnan, Governing Board Member, Santa Clara County Board of Education

Speaker:Alakh Verma, CEO, Centriqe.AI

Meeting Room

12:00 PM

Panel Discussion

Women And Girls - Closing The Gender Gap

Moderator:Vijji Suryadevara, Entrepreneur & Tech Leader

Speaker:Yulin Lee, Money Empowerment Coach, Author, Speaker, Project M: Mind & Money

Speaker:Reena Gupta, Founder & CEO, Mom Relaunch

Speaker:Kathleen King, CEO, Healthier Kids Foundation

Speaker:Radhika Iyengar, Founding Partner, StarChain Ventures

Meeting Room

01:00 PM

Panel Discussion

How NonProfits Serve As Pillars For Public Health

Moderator:Mateen Syed, Strategy and Business Partnerships Leader

Speaker:Himanshu Seth, Co-Founder & Treasurer, Saloni Heart Foundation

Speaker:Mari-Lyn Harris, Chief Kindness Officer, Heart@Work LLC

Speaker:Tasha Keirns, R.N., Director of Nursing, RealOptions Obria Medical Clinics

Speaker:Leela Kunhiraman, Health Education Coordinator, El Camino Hospital

Meeting Room

2:00 PM

Panel Discussion

Perspectives In Social Entrepreneurship & Impact Investing

Moderator:Tej Gundavelli, Founder & CEO, Touch-A-Life Foundation

Speaker:Jorden Woods, Founding Partner, StarChain Ventures

Speaker:Manuel Serapio, Associate Professor, University of Colorado Denver

Speaker:Rahul Bhuman, VP & Head of Emerging Business, Tech Mahindra

Speaker:Amar Singh Rathor, Director US Technology Investment Banking, Scotiabank

Meeting Room

03:00 PM

Panel Discussion

Non-Profits For Social Good: Challenges And Solutions

Moderator:Susmitha Aiswarya, TALScouts Evangelist

Speaker:Ignacio (Nacho) Moya, Moya Art Gallery And Studio

Speaker:Uday Mehta, Founding Director, Siddh Divyang Foundation

Speaker:Sanjana Chekuri, CoFounder, Happy2Thrive

Speaker:Esha Kode, CoFounder, Happy2Thrive

Speaker:Satyapal Guduru, Board Member, Vandemataram Foundation

Meeting Room

04:00 PM

Panel Discussion

TALScoutsTM Youth Philanthropy And Entrepreneurship

Moderator:Gopinath Kokkonda, CEO, Alignity Consulting

Speaker:Mohit Kumar Tornala, Technical Lead, Fiserv

Participant(s):TALScouts Texas Team

Meeting Room

05:00 PM

Panel Discussion

Impact Of Instilling Responsibility And Social Leadership In Youth

Moderator:Mateen Syed, Strategy and Business Partnerships Leader

Speaker:Dr. Gauri Naik Gholap, Co-founder and CEO, Optra Health

Speaker:Laura C. Wells, Founder & CEO, AwakeTeams

Speaker:Abrar Rahim, Partner, Deccan Capital

Speaker:Nitin Salunke, President & CEO, Supira Medical

Speaker:Aakash Prasad, Founder and CEO, Design Everest

Meeting Room
10:00 AM - 01: 00 PM

Boot Camp

Batch1: Social Entrepreneurship Bootcamp for Youth

Boot Camp Agenda

Social Impact and UN SDGs
STEM for Social Good
Business Plan for Social Enterprises
Fundamentals of Finance
Marketing and Branding Plan
Fundraising Strategies
Career in Social Entrepreneurship

Speaker:Veena Gundavelli, Founder & CEO, Emagia Corporation

Speaker:Tanvi Kothari, Professor, San Jose State University

Speaker:Roopa Sunku, Sr.Director, Oracle

Speaker:Vijji Suryadevara, Entrepreneur & Tech Leader, Tonomus

Speaker:Lakshmi Katyayani Dhulipala, Engineering Architect, Facebook

Speaker:Swetha Polamreddy, Senior Product Marketing Manager, Katana Graph

Great America Ballroom

02:00 PM - 05: 00 PM

Bootcamp

Batch2: Social Entrepreneurship Bootcamp for Youth

Boot Camp Agenda

Social Impact and UN SDGs
STEM for Social Good
Business Plan for Social Enterprises
Fundamentals of Finance
Marketing and Branding Plan
Fundraising Strategies
Career in Social Entrepreneurship

Speaker:Veena Gundavelli, Founder & CEO, Emagia Corporation

Speaker:Tanvi Kothari, Professor, San Jose State University

Speaker:Roopa Sunku, Sr.Director, Oracle

Speaker:Vijji Suryadevara, Entrepreneur & Tech Leader, Tonomus

Speaker:Lakshmi Katyayani Dhulipala, Engineering Architect, Facebook

Speaker:Swetha Polamreddy, Senior Product Marketing Manager, Katana Graph

Great America Ballroom
11:00 AM - 06:00 PM

Exhibits

Booths by profits and nonprofits showcasing their vision

Hall - D

11:00 AM

Live Band

Jeff Turner Music

Hall - D

12:00 PM

Dance/Bharatanatyam

Taal Sur Dance Academy

Hall - D

12:30 PM

Jumba on Bollywood Songs

BollyFit Team

Hall - D

01:00 PM

Live Performance

Alto Saxophone by Ishaan Mittal

Hall - D

01:20 PM

Hall - D

01:40 PM

Music Performance

Sarod Instrument by Vedika Karve

Hall - D

02:00 PM

Hall - D

02:30 PM

Dance

Ako Ballet Dance School

Hall - D

02:50 PM

Dance

Mambo Groovin' Latin Dance Theater

Hall - D

03:00 PM

Dance

Bollywood Dance Connection

Hall - D

03:20 PM

Hall - D

04:10 PM

Dance

Bollywood Dance Connection

Hall - D

04:20 PM

Bharatanatyam

Siddhi Dance Academy

Hall - D

05:00 PM

Hall - D

05:30 PM

Fashion Show

Fashion Show On Theme SDG-17 by Bollywood Dance Connection

Hall - D

06:00 PM - 07:00 PM

TALHero Award Ceremony

Recognizing And Honoring Kindness Heroes Around Us

Hall - D

07:00 PM - 11:00 PM

Concert

BY Celebrity Singers

Hall - D
*This Agenda is subject to change
TALHeroTM Awards U.S. World Kindness Day 2022
TALHeroTM Awards India World Kindness Day 2022
TALHeroTM Awards
Judging Committee
Barry Rudolph
Independent Director
TALLeaders Circle CEO

Yogi Chugh
Executive Managing Director
S5 Advisory, Inc

L Mattock Scariot
Director
Poppy Jasper International Film Festival

J.A.Chowdary
Chairman - Indian Blockchain Standards Committee
Chief Evangelist - TALScoutsTM India

Rama Iragavarapu
Managing Director
TALRadioTM
Sponsors/Exhibitors
Exhibitors TAL World Kindness Day - 2022
---
Supporting Schools & Nonprofits
---