Board of Directors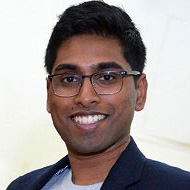 Tej Gundavelli
Founder & CEO
Tej Gundavelli is a graduate of UC Berkeley and is currently working at PayPal. In the past, he has worked with various non-profit organizations such as Elefante Blanco and Sacred Heart Community Services to help the Bay Area's homeless community.
By working with school districts throughout the Bay Area, he hopes to use Touch-A-Life Foundation to help homeless students in the Bay Area by working with high school students, working professionals, and several corporations and institutions who would like to use their resources in ways that will be beneficial to the local homeless student community.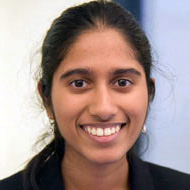 Trisha Gundavelli
Founder & CFO
As a student at Notre Dame High School, Trisha has developed a passion for animal rights and wildlife protection. She has helped to expand the scope of Touch-A-Life Foundation to support outreach to animal shelters and animal protection charities particularly in the Bay Area where there is a true need. Additionally, she hopes to lead the charge to raise awareness of endangered species, protecting their habitats and developing ways to sustain safe spaces for wildlife to grow and flourish.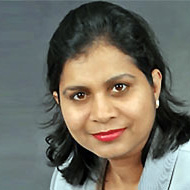 Veena Gundavelli
Board of Director
Veena Gundavelli is the founder and CEO of Emagia, a leader in order-to-cash automation solutions. Emagia's AI-powered Digital Order-to-Cash Platform includes Gia, the next generation digital workforce and an integrated automation platform for the human workforce to manage the operations. With over 25 years of experience in finance technologies, Veena is a Silicon Valley-based technology enthusiast.
She is the recipient of multiple awards for her thought leadership, visionary ideas and her high-impact disruptive technological innovations advancing the future of finance and order-to-cash in the digital age.
Over a decade, Emagia solutions have empowered many shared services around the world to turn order-to-cash as their competitive advantage.
Sai Gundavelli
Board of Director
Sai Gundavelli is the Founder and CEO of Solix Technologies, Inc. Mr. Gundavelli is responsible for the company's overall vision and strategic direction. Under his leadership, Solix Technologies pioneered the concept of Enterprise Data Management, providing the first worldwide infrastructure platform to manage data across all segments of Enterprise Data (Structured and Unstructured).
Mr. Gundavelli has a proven track record in recognizing and quickly responding to the requirements of the high-technology marketplace. Prior to founding Solix Technologies Inc., he spearheaded several strategic initiatives in Enterprise Application areas at companies like CISCO Systems and Arix Corp.
Mr. Gundavelli is a member of the Churchill Club, TIE Charter, and NASSCOM. He is a business and technology thought leader and a distinguished speaker in many forums. He holds a Master's in Mechanical Engineering from University of Oklahoma and Bachelor's from Osmania University.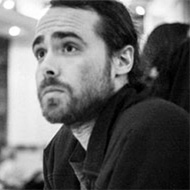 Bill Ottman
Board of Director
William Ottman is an American Internet entrepreneur and freedom of information activist based in New York City, best known as the CEO and co-founder of Minds.
Ottman pursued English and music at the University of Vermont. In 2010, he worked as director of marketing at Gathering of the Vibes Music and Arts Festival.
In 2011, Ottman co-founded Minds, an open source social networking platform that launched to the public in June 2015.He is also an advisor at Code to Inspire.
In 2015, The Boston Global Forum honored Ottman as a Michael Dukakis Leadership Fellow.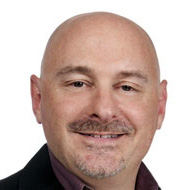 Lee Shodiss
Board of Director
Experienced Executive with a demonstrated history of working in the banking industry. Strong finance professional skilled in Factoring, Asset Based Finance, Structured Finance, Asset Based Lending, and Financial Structuring.